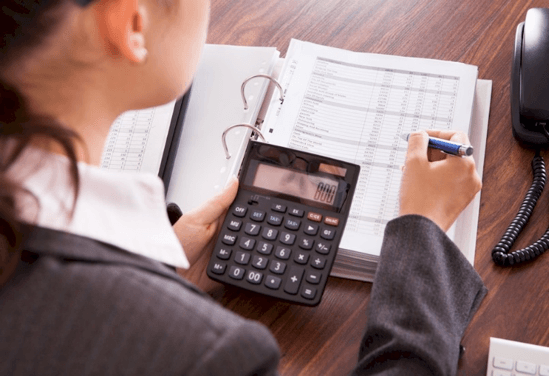 This article was co-authored by Gabriel Stein, Senior Financial Analyst, T.R. ENGEL Group
The concept of revenue management has become an integral part of all major hotel operations. With resources on both the property and corporate levels, revenue management personnel and their analyses provide key insights into pricing strategies, setting the stage to build occupancy, maximum rate and revenue growth. It is hard to believe, given its immense importance today, the role of Revenue Manager is relatively new. With a history of only about 15 years, there is now an abundance of resources, educational and professional, designed to prepare candidates for these roles.
Today's critical question is this: what are the ideal managerial skills of today's revenue manager?
As a hospitality asset management and advisory firm with a 20-year history working with all major and independent brands and management companies, T.R. ENGEL Group, LLC (TRE) has also been continuously challenged with answering these questions.
From TRE's experience working globally in collaboration with revenue managers in all independent chains and major brands, we consistently find the most effective revenue managers possess the following skills:
 Analytical – detail oriented and focused on insightful analysis
      Creative – not afraid to think "out of the box" when recommending pricing
      Sales Minded – knows that the end game is to produce competitive pricing
      Customer Aware – knows the target customer's purchasing habits
      Good Judgement – exhibits strong decision-making skills
      Aligned with Investor Goals – understands the investor's strategy
      Skilled Communicator – ability to speak clearly and distinctly on action to be taken
Analytical
First and foremost, a revenue manager must be an analytical thinker – understand data and its importance to his/her business.
The revenue manager's day is spent reviewing and analyzing reports containing huge amounts of data. A successful revenue manager must be able to not only understand the contents of these reports but also identify the key insights the data can provide.
Matt Colony, Complex Director of Revenue Management at the Hampton by Hilton & Homewood Suites by Hilton Chicago Downtown West Loop believes what separates functional revenue managers from those who truly excel is "the ability to understand what is happening in the market, anticipate how that will impact upcoming dates and put in place strategies to take advantage of that knowledge." Colony expands on his assessment of revenue managers' analytical abilities indicating that there are two basic components to predicting the strength of the market for future dates, "history" and "trend". While identifying the historical performance of the market may be fairly straight forward, Colony advances that reading market trends can be trickier.
"It's not enough to know a market's up and down cycles. What's essential is to understand why the market has been behaving that way in order to understand which dates will be impacted more or less than the trend in general."
Creative
While an effective revenue manager must provide critical insights and explanations of market trends, the effective revenue manager also devises creative solutions capitalizing on market trends.
Ken Delecki, Director of Revenue Management, InterContinental Hotel Minneapolis – St. Paul Airport near Mall of America, sums up the importance of creativity as follows, "Don't be afraid to push boundaries – try something new and rock the boat…Think outside the box, come up with different solutions to problems – use your imagination. Sometimes things that seem far fetched or silly may wind up having a big impact on your results".
Net, today's effective revenue manager is a key problem solver, skilled at reading and capitalizing on market trends. Being able to think outside the box, as Delecki suggests, means the revenue manager embraces the challenge of presenting new ideas to combat difficult or uncommon market scenarios.
Sales Minded
The revenue manager's role has greatly expanded. Revenue managers must be capable of "connecting the dots": an in depth understanding of the multiple sides of the hotel operation.
Whether it be considering a particular strategy's impact on food and beverage outlet performance, determining how best to alter rates for group sales efforts or deciding which promotions or packages will produce the best results for budgeted goals, a revenue manager must be able to understand and recommend action for each of these facets of the hotel operation. This requires a person who is sales minded, always thinking about what the best combination of hotel offerings, channel mix distribution, and amenities looks like and how it can be manipulated to produce the most amount of revenue at any given time.
Customer Aware
Understanding customer purchasing behavior is a critical component of revenue management strategy. In many cases a revenue manager must be able to predict or determine how a customer will act given specific market conditions. For example, identifying trends in booking windows during a high demand period can lead to optimized rate and occupancy building strategies. But understanding what type of customer stays at your property and their purchasing habits goes far beyond optimizing strategy for occupancy and rate. Customer behavior can also provide important insight into outlet performance, determining the proper mix of OTA channels or even what promotions will have the best chance of success. The ideal revenue manager must be able to relate to his/her customers and draw such insights from their behavior.
Good Judgement
It is not enough that a revenue manager simply decides to change a rate or embrace an occupancy building strategy. What is really important is to clearly think through how a strategic move will deliver the performance you seek. The Hampton Inn & Homewood Suites Chicago Downtown West Loop's Matt Colony encourages all revenue managers to ask, "How confident are you in your analysis? Is this time to bet the whole house on a particular strategy or should you stay a little closer to market rates until the picture becomes clearer?"
Aligned with Investor Goals
Revenue managers must align their strategies with those of ownership.
This alignment will only occur if and when the revenue manager and his/her general manager engage ownership in constructive dialogue. Without this alignment, the strategies and tactics utilized by revenue management personnel will have limited success in delivering the investment criteria set forth by owners.
As asset manager, TRE always works very closely with revenue management personnel and general management to build this critical alignment of interests.
Skilled Communicator
And last but not least an ideal revenue manager will be able to communicate in a clear, precise manner, not getting lost in the many minutia and technicalities of their analysis.
Measuring Performance
While familiar metrics – RevPAR index, and STR reports – provide essential insights, these resources alone are not sufficient to measure the success of a revenue manager. Measuring performance must also include highly creative pricing across multiple market segments. This is particularly critical in hotels with a significant group market requirement.
Melissa Gallagher, Corporate Director of Revenue at Graves Hospitality explains the importance of an all-encompassing outlook as follows, "A revenue manager and Director of Sales should collaborate to achieve metrics based on total hotel performance, rather than holding the Director of Sales responsible for group performance and the revenue manager responsible for transient performance. This avoids conflicts of interest and sets the objective to make the hotel a financial success as a whole."
Everything Changes, Nothing Changes
After reading this article, owners may be asking themselves, "do I need a revenue manager?" or "do I have an ideal revenue manager?" At the end of the day all hotels want to maximize rate and occupancy, so what is different about the industry today, and why do we now require such a specialized role dedicated to revenue management?
The reality is that the expectations of hotel owners and managers have not changed. Owners seek returns consistent with their underwriting, while property managers seek to maximize hotel revenues to subsequently maximize management fees. That piece is unchanged.
Simultaneously, "everything has changed": endless proliferation of brands, changing travel habits, the growth of OTAs, opaque and other third-party booking channels, et cetera et cetera. All these innovations have redefined how hotels are successfully managed. The ideal revenue manager, once armed with the skill set cited above, is perfectly positioned to navigate through this endless sea change.
Time and time again TRE has worked with skilled revenue management professionals to provide increasingly positive results and strategy. Taking troubled assets and turning them into high performing, revenue generating machines.
Final Thoughts
Given the likelihood of turbulent times in 2020 – the result of an abundance of new supply, trade wars, the continued proliferation of brands, and other social and economic factors – as a general manager or asset manager the need for a skilled revenue manager is becoming more and more essential. The following skills, as highlighted above, should be of critical importance when sourcing candidates for these roles:
 Analytical – detail oriented and focused on insightful analysis
      Creative – not afraid to think "out of the box" when recommending pricing
      Sales Minded – knows that the end game is to produce competitive pricing
      Customer Aware – knows the target customer's purchasing habits
      Good Judgement – exhibits strong decision-making skills
      Aligned with Investor Goals – understands the investor's strategy
      Skilled Communicator – ability to speak clearly and distinctly on action to be taken